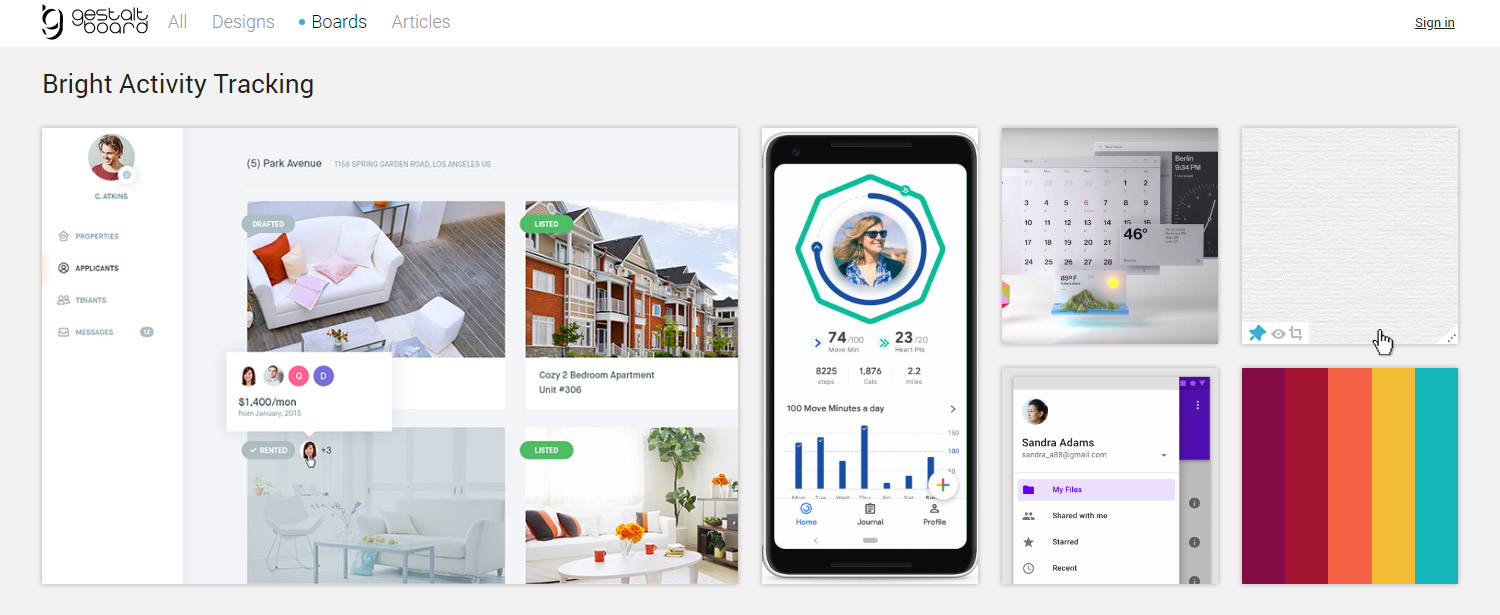 Tools reveal on hover.
Designers build boards during the important task of aesthetic reseach.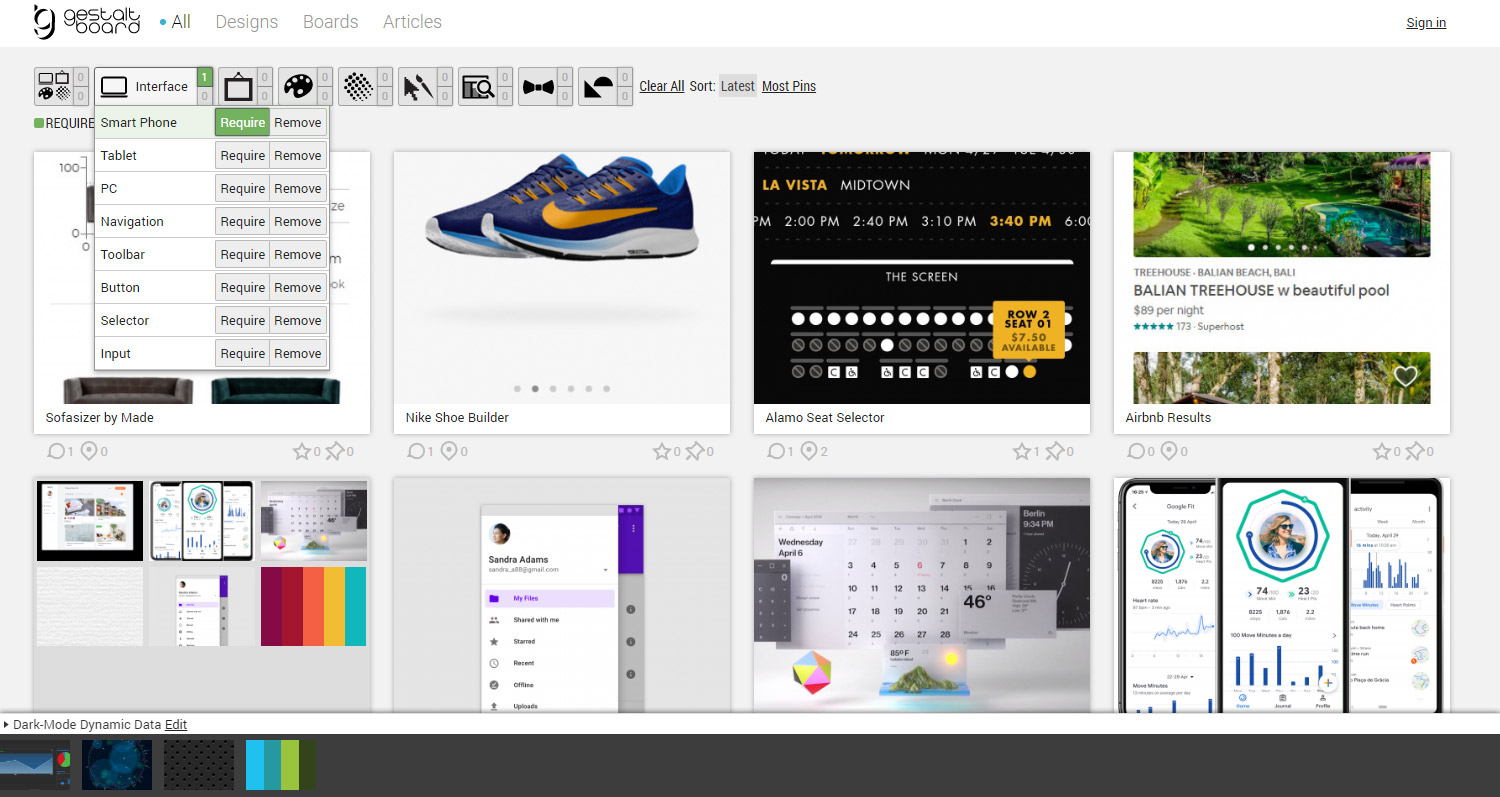 Button state changes when filter is applied.
Includes gallery dedicated to UI elements.
Updates to active board kept within eye-span.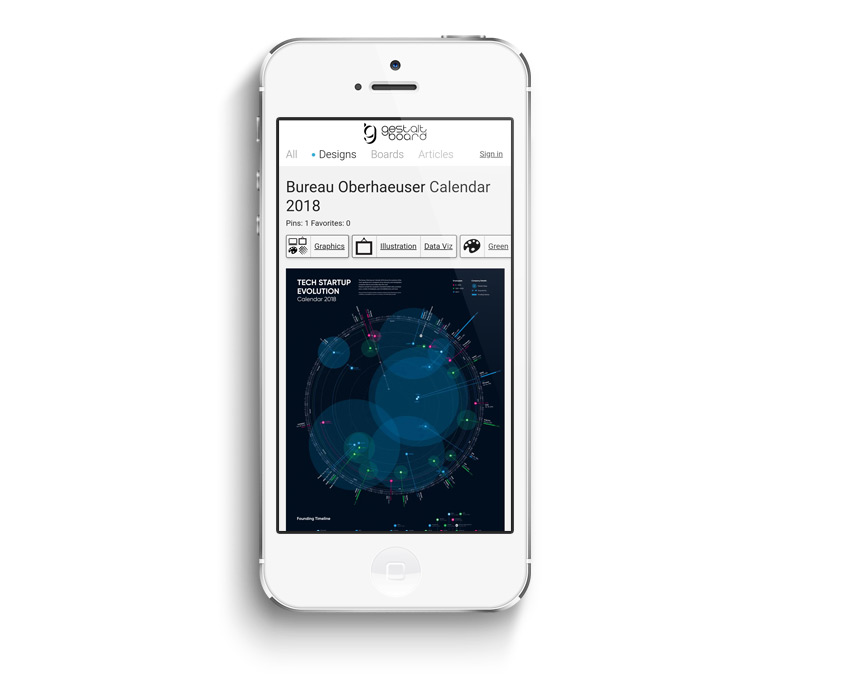 Galleries dedicated to forms of data visualization and symbolic icons.
Account is not required to view gallery content.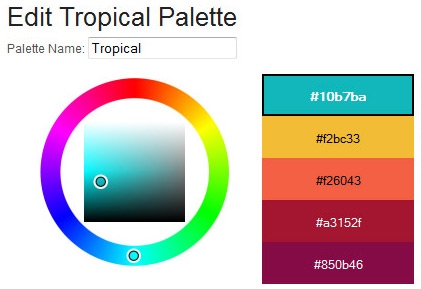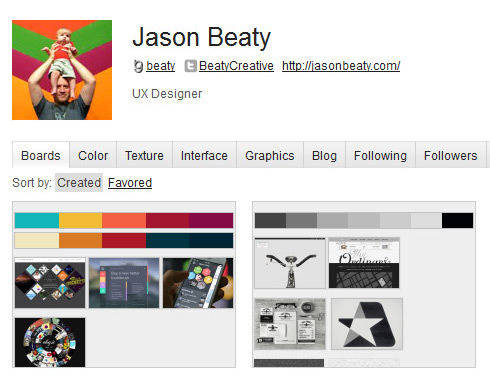 Similar Projects